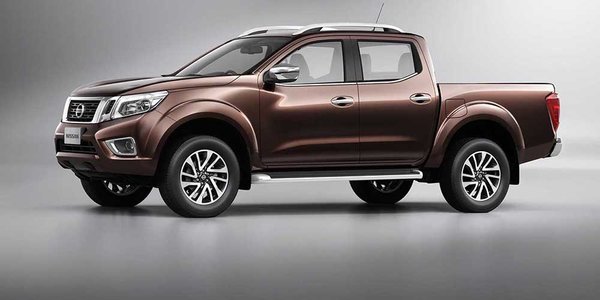 The Nissan Frontier is one of the most popular midsize trucks in the world, and no matter where you go, from Central America to Africa, you will definitely see a Nissan Frontier. Rugged, powerful, exceptionally reliable and available in several versions, the 2017 Nissan Frontier already has many happy customers in Canada as well.
Several engine options in the 2017 Nissan Frontier
The 2017 Nissan Frontier stands out in many ways, but if we wanted to find a reason why the new Frontier stands out in its segment, that would be the number of versions available. Indeed, the Frontier is offered in six versions, yes six! Before embarking on a description of these, let's first take a look at the various engines that can power the 2017 Frontier, because there too there are options at your disposal.
The standard engine is a 2.5-liter four-cylinder engine developing 152 horsepower and 171 pound-feet of torque. This engine can tow up to 1,701 kilograms, or 3,750 pounds.
The other option in the engine catalog is a 261-horsepower V6 that also makes 281 lb-ft of torque. The latter is paired with a 5-speed automatic transmission, while various other gearboxes, including a six-speed manual along with an available transfer case are also on the menu and available in the different versions of the Frontier.
Six versions of the 2017 Nissan Frontier
If you are looking for a midsize truck that will be able to meet your needs regardless of what these may be, the Nissan Frontier will be able to meet all your expectations. Indeed, the Frontier offers six versions with different box configurations including the King Cab and the double cab.
With so many versions, you are certain to find the 2017 Nissan Frontier that will suit your needs perfectly. Come and meet us today at Stadium Nissan, we look forward to meeting you!