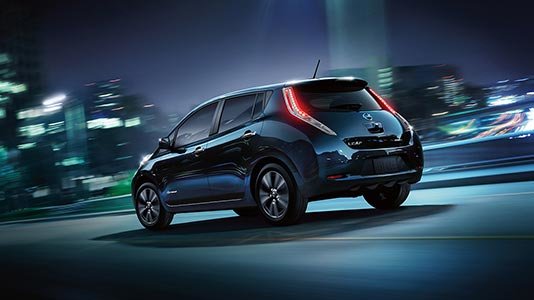 The next Nissan Leaf is one of the most anticipated models of the upcoming year, even if EV sales are not yet breaking records. Not everyone is going to be interested in an electric vehicle, that's obvious; and it will take some time for the segment to expand within Canada.
That said, it's always impressive to see the type of new technologies that automakers develop while they are building their next EV. Case in point, Nissan's new e-Pedal system which is set to debut on the next Nissan Leaf.
E-Pedal is a new technology that basically allows drivers to cover 90 percent of their driving using only the accelerator. In other words, as you pull your foot off the right pedal, the car slows down as if you had your foot on the brake. It's a completely different way of driving, and certainly a more exciting one.
Nissan describes the new e-Pedal system as an important milestone towards providing consumers with advanced driver assistance technologies that are accessible to mainstream consumers.
E-Pedal will make driving easier in the city, and reduce fatigue as well.
The all-new Nissan Leaf is set to arrive sometime next year. So far the Leaf, considered the pioneer of the EV segment, has racked up 277,000 sales worldwide.
To learn more about New Nissan technology, contact us today at Stadium Nissan!