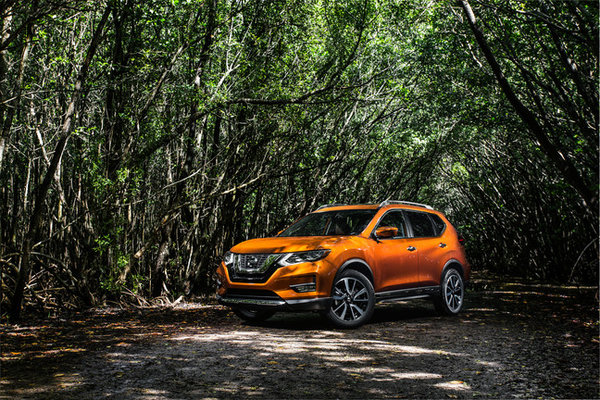 The Nissan Rogue is by far Nissan's most popular model, and now the 2017 variant will get upgrades that will allow it to remain competitive in its very crowded segment.
That said, the 2017 Nissan Rogue also keeps the features and characteristics that have allowed it to stand out in its segment all these years.
2017 Nissan Rogue most recent addition to the year of the truck at Nissan
2017 is the year of the truck at Nissan. We have already seen a redesigned Nissan Pathfinder, an all-new Nissan Titan, a revamped Nissan Armada, and now we get our first look at the 2017 Nissan Rogue. In terms of pure sales numbers, the 2017 Nissan Rogue introduced at the Miami Auto Show is by far the most important of all the Nissan SUV models introduced this year.
Let's start with what hasn't changed. The 2017 Nissan Rogue will continue to be powered by a 2.5-liter, four-cylinder engine that delivers 170 horsepower and 175 lb-ft of torque. This engine can be paired with either front-wheel drive or all-wheel drive through a continuously variable automatic transmission (CVT).
Inside, the 2017 Nissan Rogue still will be one of the only compact SUVs in its class to offer optional seven-passenger seating.
Additions to the 2017 Rogue include a revised grill, an available motion-activated tailgate, and the optional additions of Forward Emergency Braking with Pedestrian Detection, and Intelligent Cruise Control.
To learn more about the brand new 2017 Nissan Rogue, contact us today at Stadium Nissan!