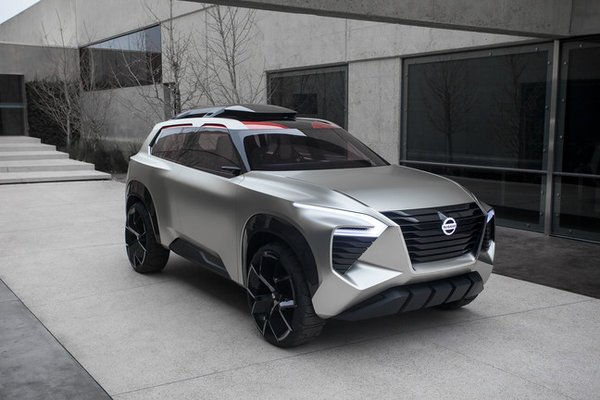 There were a lot of impressive vehicles at the last North American International Auto Show held a few weeks ago in Detroit, but one particular vehicle stole the show. It's the new Nissan XMotion, pronounced Cross Motion. One of the most impressive concept vehicles ever seen, the new XMotion offers a glimpse of the future not only of Nissan, but also of the SUV in general.
And by the looks and features of the new XMotion, there's a lot to love about the Nissan XMotion and where the automotive industry as a whole is headed.
An SUV with autonomous driving technology that you can control with your eyes
Nissan's new XMotion is certainly one of the most advanced SUVs we've seen in concept form. For starters, it offers a virtual assistant who takes the form of a koi fish and who can either control the vehicle for you, or give you relevant information about it or its surroundings.
In addition, inside the XMotion, we find a spacious and open cabin where everything is controlled by a set of screens. There are seven screens in total, and they can be controlled with gestures or even eye movements! Pretty impressive when you think about it!
Visually, the XMotion is a success in every way with its futuristic and rugged design. Many believe we may see this design on the next-generation Nissan XTerra, but nothing has been confirmed yet. It certainly would work on a new XTerra.
"In the Xmotion concept, we explored the more rugged and powerful side of Nissan Intelligent Mobility. Bold and powerful forms and proportions are, upon closer inspection, contrasted with aspects of traditional Japanese craftsmanship expressed in a contemporary way," said Alfonso Albaisa, senior vice president of global design at Nissan Motor Co., Ltd. "The exterior's combination of western and eastern concepts continues inside the Xmotion, where advanced connectivity and autonomous technologies mix with modern Japanese digital art and cultural craftsmanship. At a glance, Xmotion may appear to have a minimal design language, but a closer look reveals layers of detail that make this concept exceptional."
To learn more about Nissan's new SUVs, contact us today at Stadium Nissan!
Gallery