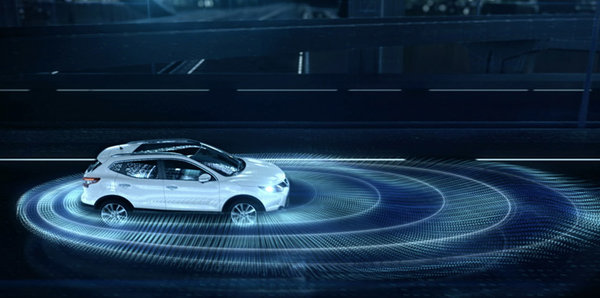 When it comes to safety, every automaker out there is always trying to come up with the next big thing. At Nissan, the engineers are hard at work every day to come up with various systems designed to prevent accidents, improve your safety as well as the safety of your vehicle's occupants, and to improve overall comfort.
One of the innovations designed to do just that is Nissan ProPilot, an all-new and revolutionary system that will gradually be implemented into 2018 Nissan models and beyond. Designed to prevent accidents and take over when needed, ProPilot was introduced last year in Japan and is about to makes its way to North America.
A wide range of systems that keep your Nissan in the right lane
Nissan ProPilot uses an array of technologies that are constantly monitoring the road ahead. There is a forward-facing camera, a forward-facing radar, various sensors, and an electronic control module that together scan the road and detect line markings in order to keep you in the center of the lane with no driver intervention.
In other words, your hands are on the steering wheel that you can feel turn under your hands to stay centered or to follow a curve in the road without the need for constant corrections and adjustments. This translates into improved comfort and reduced fatigue.
A system designed to come to a full stop if needed
Along with its automatic steering feature, Nissan ProPilot also improves the traditional adaptive cruise control system by being able to come to a full stop if needed when there is sudden congestion or if another vehicle cuts ahead of you without warning.
For example, imagine you are cruising along with adaptive cruise control activated. Should the vehicles ahead suddenly slow down, ProPilot will brake automatically in order to keep a previously predetermined distance. Now, should the vehicles continue to slow down, ProPilot is capable of coming to a full stop without driver intervention. This means that it can prevent an accident even if you are distracted. The net result is increased peace of mind.
"Nissan is a technology pioneer and ProPILOT Assist sets a strong, consumer-focused foundation for fully autonomous vehicles of the future," said Takeshi Yamaguchi, senior vice president, Research and Development, Nissan Technical Center North America, Nissan North America, Inc.
To learn more about Nissan safety and ProPilot technology, contact us today at Stadium Nissan!