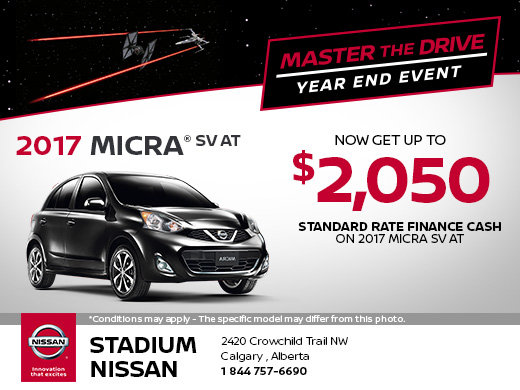 Save on the 2017 Nissan Micra Today!
Take advantage of Nissan's Master the Drive Year End Event!
Get up to $2,050 in standard rate finance cash on the 2017 Micra SV AT!
Some conditions may apply. This offer is valid until November 30, 2017.
Hurry up and book a test drive today!