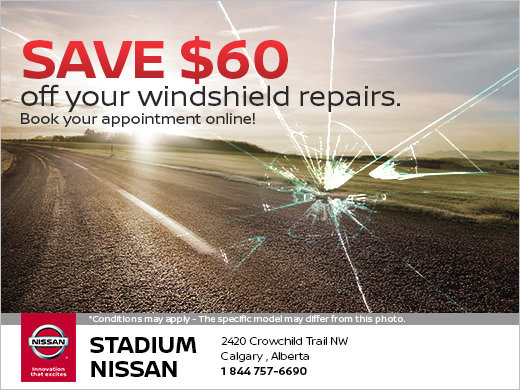 Save on Your Windshield Repairs at Stadium Nissan!
That small crack on your windshield can lead to big problems down the road.
At Stadium Nissan, you can stop the damage in its tracks while also saving your money!
For a limited time, get $60 off your windshield repairs!
Book your service appointment today!