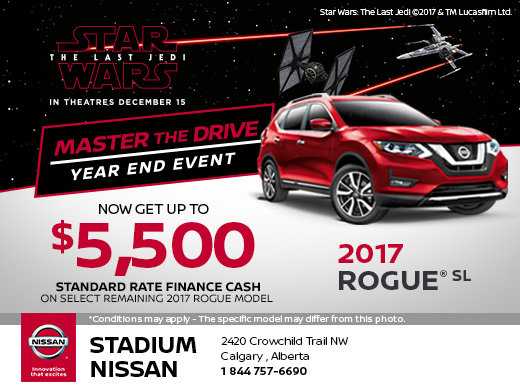 Get a new 2017 Nissan Rogue Today!
Get a brand new 2017 Rogue SL during Nissan's Master the Drive Year end Event!
And Get up to $5,500 in Standard Rate Finance Cash on select remaining 2017 models!
Act fast, this offer is valid until January 2nd, 2018.
Book a test drive online today!